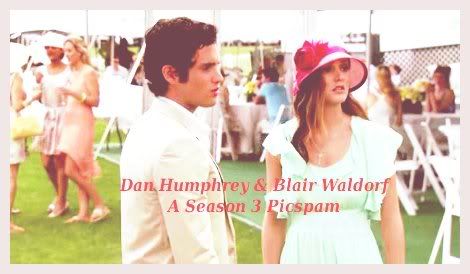 This is a picspam for
picspammy
, challenge no. 13,
Something Different
.
Gossip Girl
season three has been somewhat of a disappointment, but every time I see Dan and Blair on-screen, the show suddenly feels a little more fun.
I've never shipped them before this season, but after watching them have more than the usual amount of screen time together, they have left me wanting more.
At this rate, Dan and Blair scheme together more than Chuck and Blair do. Chuck is too busy being a forty year old, so Blair has to recruit a fellow college kid to share her favorite hobby with.
Although I'm technically for Nate and Blair (although the writers of
GG
probably won't let that happen again), I love the relationship between Dan and Blair as well. I don't care if they share a romance or a friendship in the future, I just want to see them being kickass together. May it be getting Carter Baizon a restraining order, sending Georgina Sparks out of New York, or being in a ridiculously corny production of Snow White, Dan and Blair are a true team.
So since I wanted to play around with GIMP (so excuse the awkward coloring), may I present you...my Dan and Blair picspam. (Caps courtesy of
gossipgirlfan.org
.)

I love this scene. Right after Dan finds out that Carter is "stalking" Serena, he automatically enlists Blair for help. He goes from "I need to call a professional" to "WTF am I doing?" to "Did I just ask Blair to for help...?"

Dan and Blair are totally pretty together here. So Blair is like, "Carter, you're in so much trouble" and Dan is just like, "Yep. Hate to be you right now." Don't even dare to mess with their friend.

Um. Yeah. This is so obviously a highlight of Dair. I love how Blair is the most vulnerable, awkward, and human when she's with Dan. And Dan is completely aware of it. He knows she's insecure, yet he doesn't exploit it, even though he can't stand what she stands for. He even pities her a little, but he also admires her in a way. It's this really interesting relationship. And I love how during the entrance scene, Dan is like, "omg my date is Blair Waldorf wtf" and Blair is like, "Yeah."

Spying on Georgina eating cake. Ugh, I love you guys. And they're looking gorgeous together here.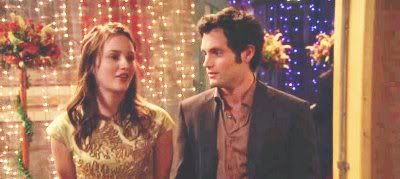 I prefer to think that they're about to dance in this scene...instead of acknowledging the fact that Blair sees Chuck and begins dancing with him. I have nothing against Chuck and Blair. I mean, they have passionate, electrifying chemistry, yet they sort of lack...warmth.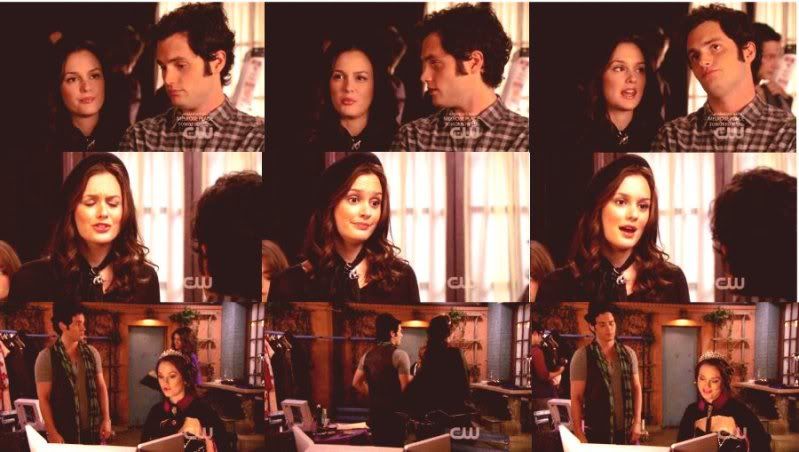 Yeah, I totally dug this. And I love Blair's facial expressions when she speaks to Dan's ignorance about threesomes. They're just all-around awesome together in this episode.